Alignment Through Instructional Targets
Unique Learning System®​ i
s designed specifically to give students with complex learning needs meaningful access to the general education curriculum.
 Using the Alignment Tools available, subscribers can make connections to their extended state standards.
Unique Learning System uses Instructional Targets to define the essence of content standards. Instructional Targets are the bridge between the general content standards adopted by a state and relevant curriculum content for students with significant disabilities. Your state's extended standards are possibly very alike, if not identical in some instances to n2y's Instructional Targets.
Users can find Alignment Documents in the Alignment Tools section in Teacher Reference Materials.
Alignment documents and targets for connecting the Unique lessons and materials to standards:
Content Standards: ELA, Math, Science, Social Studies, Transition, Preschool
Instructional Targets
Alignment tools for states who did not adopt the Common Core
Dynamic Learning Maps Essential Elements
National Social Studies Standards
Next Generation Science Standards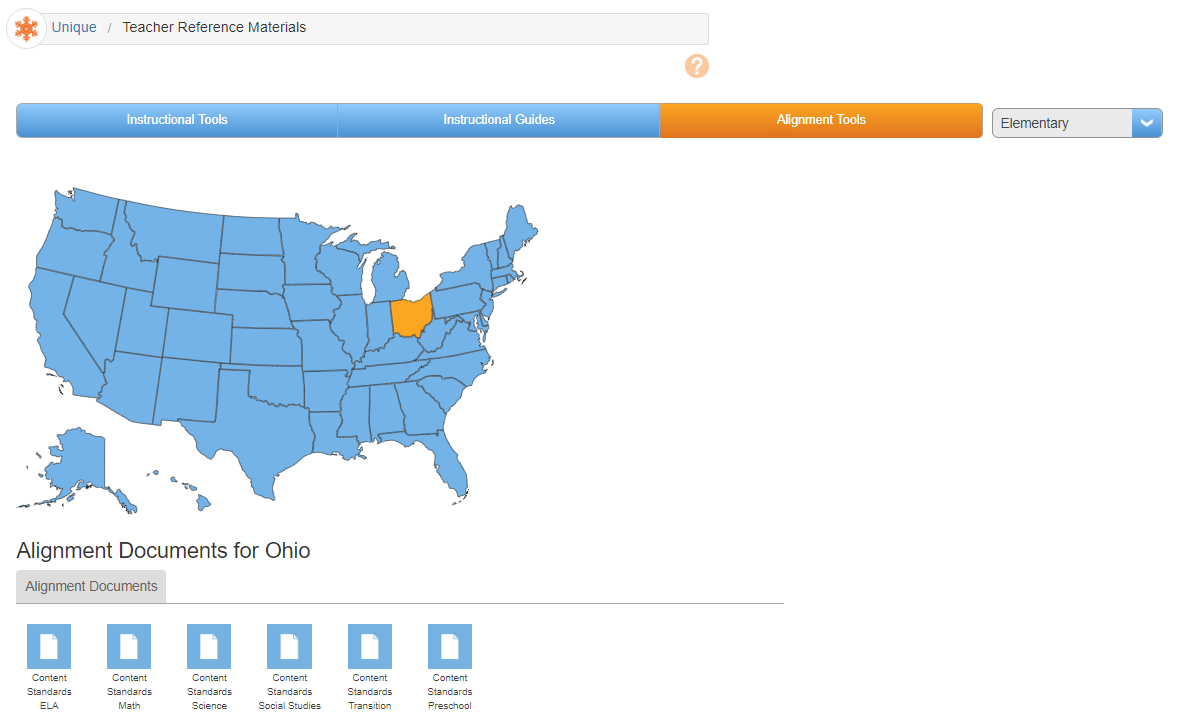 Alignment Documents
The Alignment Documents should be used to ensure students with adverse abilities are connected to and have access to the content standards. The Alignment Documents are in PDF forms, enabling users to fill in their state's extended standards.