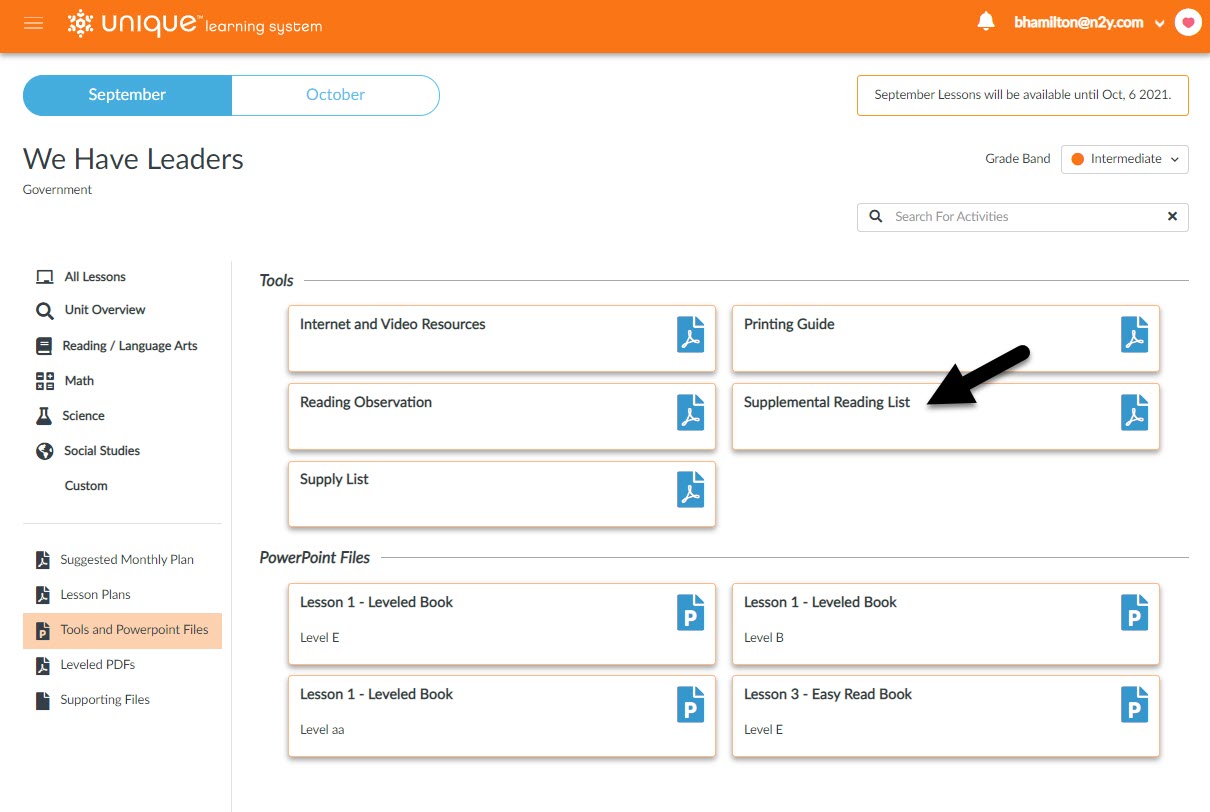 Leveled Books
Unique Learning System has books designated according to levels. Leveled books contain a predictable format. In these books, direct picture support is provided to build content meaning. Students who have very limited reading abilities will be able to engage in these books. Service providers may want to extend learning from leveled books into word recognition and word decoding skills as applicable.

Leveled Books Guide

The Leveled Books document, located in the Teacher Reference Materials, provides guidance on decisions for leveling text within Unique.
The Leveled Books document also gives a comparison to other program designations for leveling and may assist you in selecting additional books to support the reading process. Reading A-Z is an example of one of the comparable programs.

Reading Level Assessment

Use the Reading Level Assessment to assist in determining a student's designated reading level within Unique Learning System.
To open the Reading Level Assessment:
Open the n2y GPS from the Unique Learning System Menu.
Select Benchmarks.

Choose the Reading tab and select Reading Level Assessment from the list.