The n2y Library is a searchable online database of leveled books available with a subscription to Unique Learning System®.  The library currently contains over 1000 leveled books which are available in a downloadable PDF or interactive iDoc format.  There is a Communication Board with each book. In the iDoc, the Communication Board is located under the GO button in the bottom right. The books in the library can be used to extend or support the monthly unit topic or to provide additional reading material for students.  
 
Monthly Instructional Support
In the Elementary through High School grade bands, each month is supported by several Supplemental Science Lessons to extend the thematic topic. The Supplemental Science Lessons reference books in the n2y Library and are supported by comprehension activities in the Monthly Tools.
Additionally, the Supplemental Reading List offers suggestions for books to support the monthly topic. Many of these suggestions are located right within the n2y Library.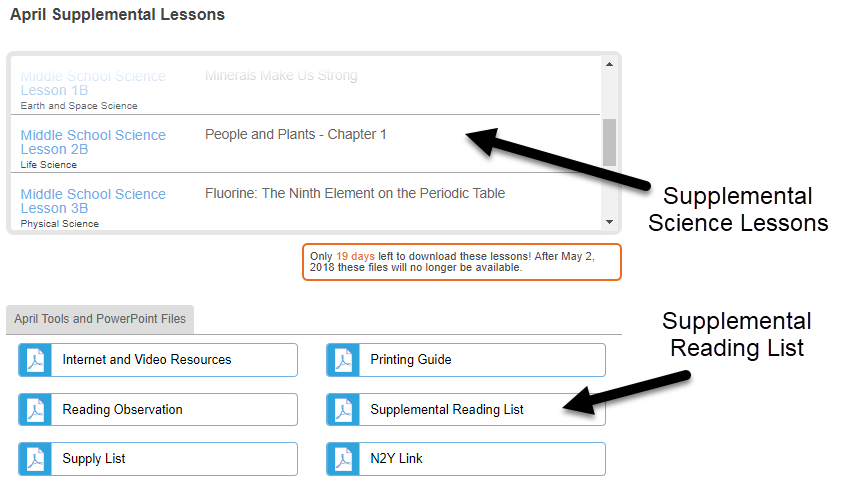 Categories
The n2y Library is supported by a variety of topics
Entertainment (Art, Music, Sports)
Health (Exercise, Food)
Holidays
Joey
Life Lessons (Daily Living Skills, Jobs, Money, Relationships, Social Skills)
Search & Filter
There are several ways to discover leveled books in the n2y Library.
Search
Use the search bar to type in a keyword or title to quickly find a book.
Levels
Use the levels filter to filter the library by level of book. You can select more than one level to be included in the filter.
Categories
Use the categories to filter by the numerous categories provided in the library. Remember, this database is constantly growing, so check back for new categories.
Recently Added
Check the recently added button to see books that have been added to the library in the past 30 days.
Leveled Books
Unique Learning System has designated books, according to levels. Leveled books contain a predictable format. In these books, direct picture support is provided to build content meaning. Students who have very limited reading abilities will be able to engage in these books. Teachers may want to extend learning from leveled books into word recognition and word decoding skills as applicable.

Leveled Books Guide

The Leveled Books document, located in the Teacher Reference Materials, provides guidance on decisions for leveling text within Unique.
These guidelines have been incorporated into designating a reading level of the books provided in the curriculum.  The Leveled Books document also gives a comparison to other program designations for leveling and may assist you in selecting additional books to support the reading process.  Reading A-Z is an example of one of the comparable programs.

Reading Level Assessment

Additionally, the Reading Level Assessment, located in the GPS, can assist in determining a student's designated reading level within Unique Learning System.