Only administrators can permanently delete a student from an account. Deleting a student completely erases any trace of the student including the information and data collected. An administrator can delete a student using the following steps.
1. Sign in the n2y.com
2. Select the blue gear to launch the Administration section.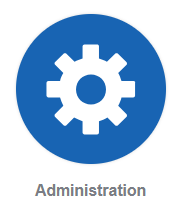 3. Select Faculty & Students from the Administration menu.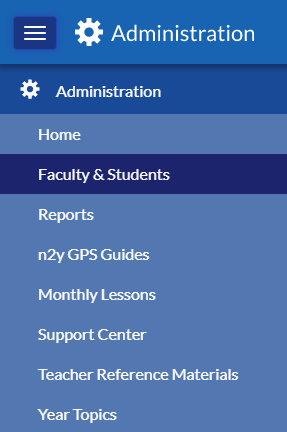 4. Select the service provider by clicking on the service providers's name.
5. Select the Action arrow for the student you want to delete.

6. Select the Delete button.
7. Type "delete" into the box that appears.