Team Members, without a license or an existing login, who are invited to collaborate will receive an email directing them to register.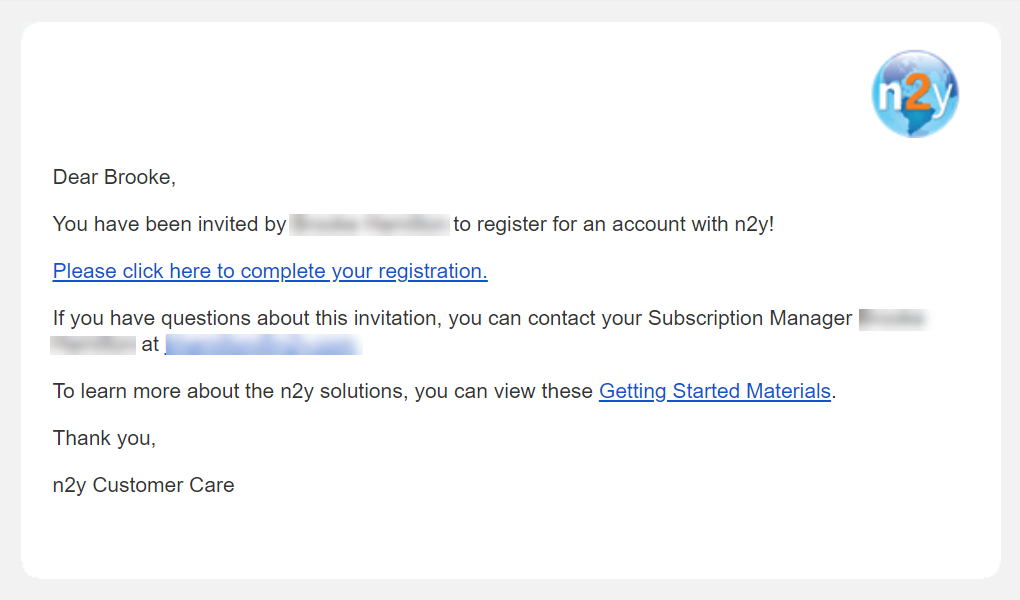 From this email:
Select the "Please click here to complete your registration link."

Fill out the registration page and select Register.

Enter the required Personal Information and select Save.

Select Show and Accept any Licenses/Roles.

Select Show and to read all User Agreements and select Agree.

Select Submit.
Polaris will then be accessible from the main menu.

Please note that if you do not receive your email you are not meeting n2y's full system requirements. You may gain access by filling out the registration section, but should follow up with your IT team.