1. Sign in to n2y.com.
2. Select the turquoise heart icon to launch Positivity.
3. Select the menu in the upper left-hand corner.
4. Select Strategy Library.
5. Select the +New Strategy button in the upper right-hand corner.
6. Select the desired strategy type. A checkmark will appear to indicate your selection.
7. Select the text box under the Name heading and type a name for your Strategy.
An additional option to select a template is available for Social Narratives and Decision Trees.
8. Select the Next button in the upper right-hand corner.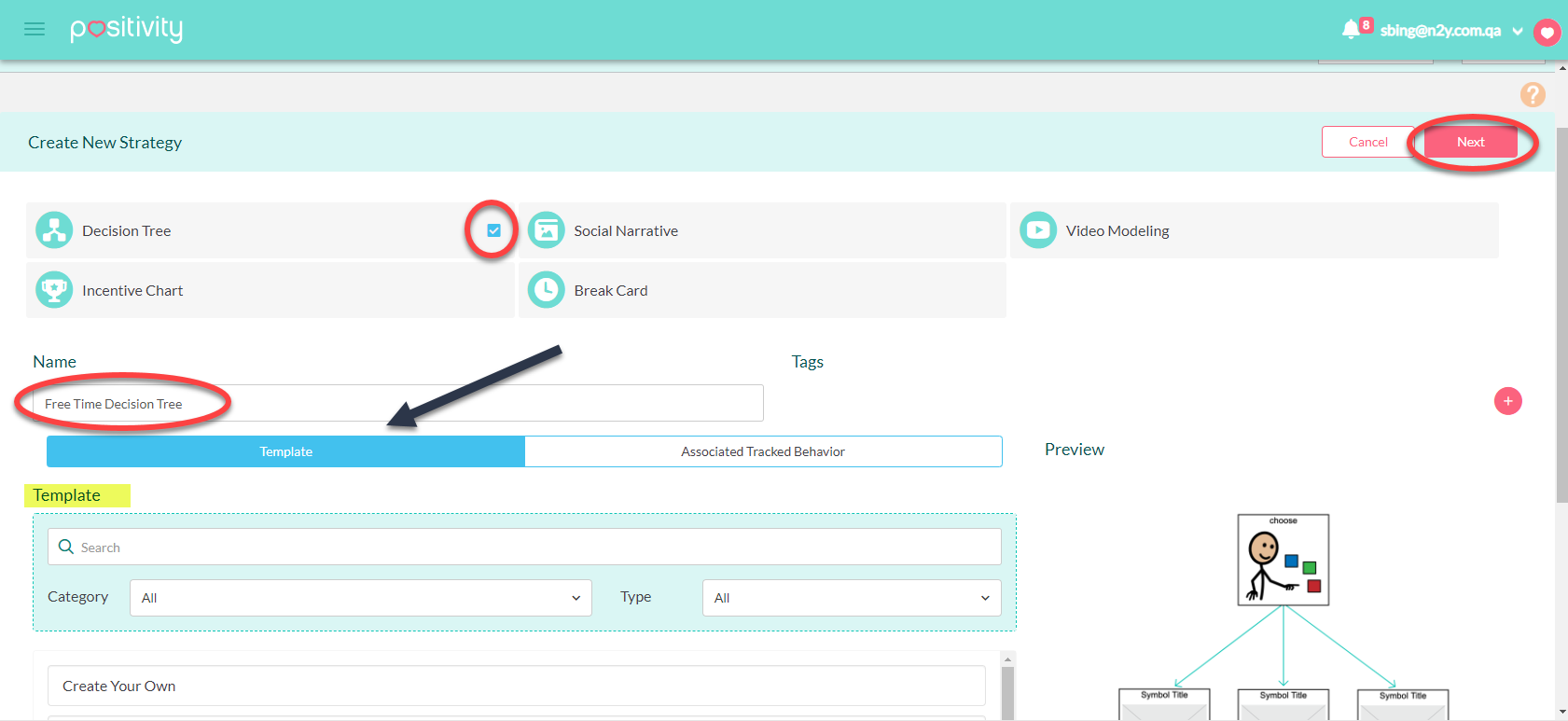 9. Use drag and drop functionality to move media from the right-hand column into the editing pane to create the desired visual.
10. Select the Save and Close button when finished.
Strategies can also be created by selecting the +New Strategy button next to an event on the Visual Schedule page.