Subscription Managers can view, move, add, or drop the students in a classroom.
How to Alter Students in a Classroom:
Sign in to n2y.com.

Select Subscriptions from the My Account page.


Select the User Dashboard from the menu.

Locate the name of the desired user.


Select the three dots in the right-hand column to the right of their name.

Select View Students.


Subscription Managers can then select students, select Move, and then select another service provider in their subscription to move all of the students to a new classroom.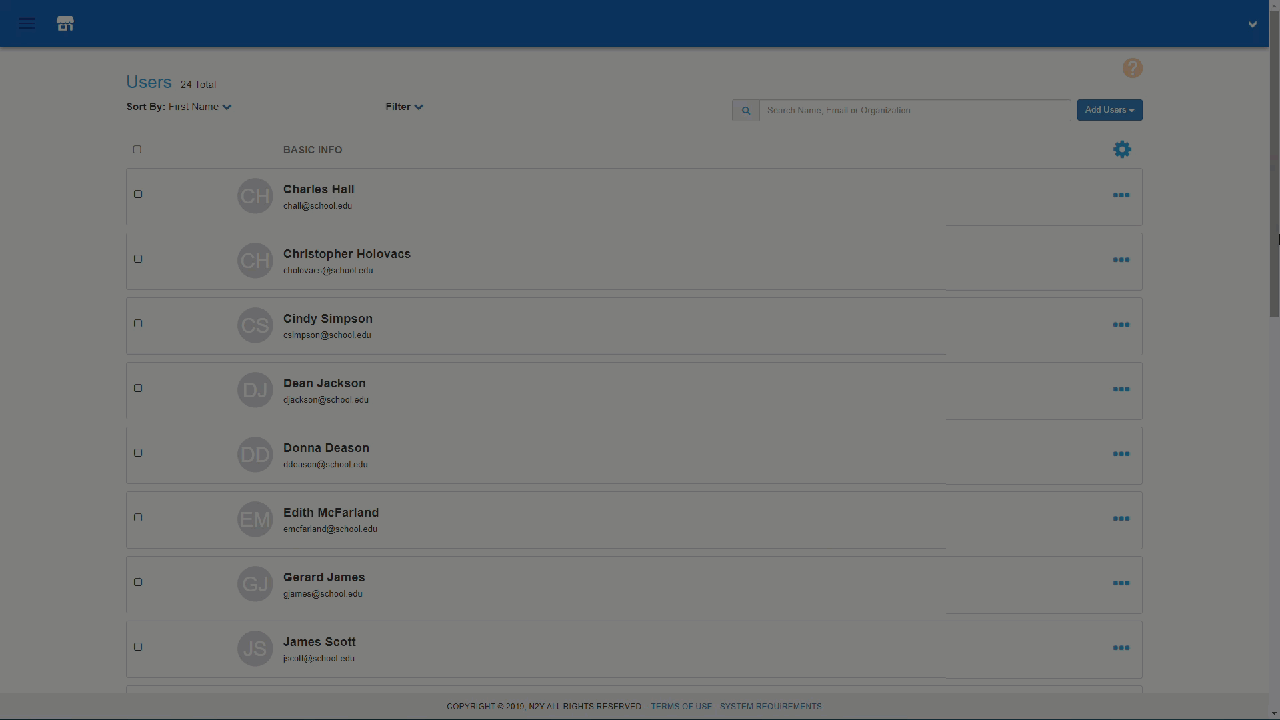 To add students, select Add Students, and use the Show All or Search to locate students. Select the desired student as use the right arrow to move the student. Repeat as necessary and select Add Students when complete.

To drop students, they can select the desired students, and then Drop, making the students and their respective data available for any other service provider in the subscription to add to their classroom.

Provide your service providers directions on how to pick up a student from the dropped list here.