Joined Events is a feature that allows two or more activities to be linked and moved as a group. When My Plans are created using the Suggested Monthly Plan, certain events will be joined as it is considered a best practice to complete the activities in that order.
Service Providers can further customize their My Plans using Joined Events. By using the Joined Events feature, service providers can save lessons that they like to complete in a specific order. These Joined Events can then be used when creating templates or making adjustments to the My Plan by moving groups of lessons at once. This can be particularly useful if content is not completed as planned and needs to be moved to another block. They can also unlink events that are automatically joined in the Suggested Monthly Plan.
How to Join Events:
Navigate to the Teacher Dashboard on the Unique Learning System home page.

Select the Edit Monthly Plans tab.



Select the desired event.

Use the drag handle to drag one activity onto another until a green border appears and then drop the activity.

Add additional events to the group if desired.

Use the drag handle for individual events to reorder within the group as desired as indicated by the green line.

Use the drag handle for the entire group of joined events to reorder as desired.

How to unlink events:
Select the unlink icon on an individual event to remove it from a group, or select the unlink icon on the group, to unjoin all events within the group.

How to move events:
Events can be moved two ways. Select the drag handle for the individual event or a group of joined events and drag and drop into another block on the same day.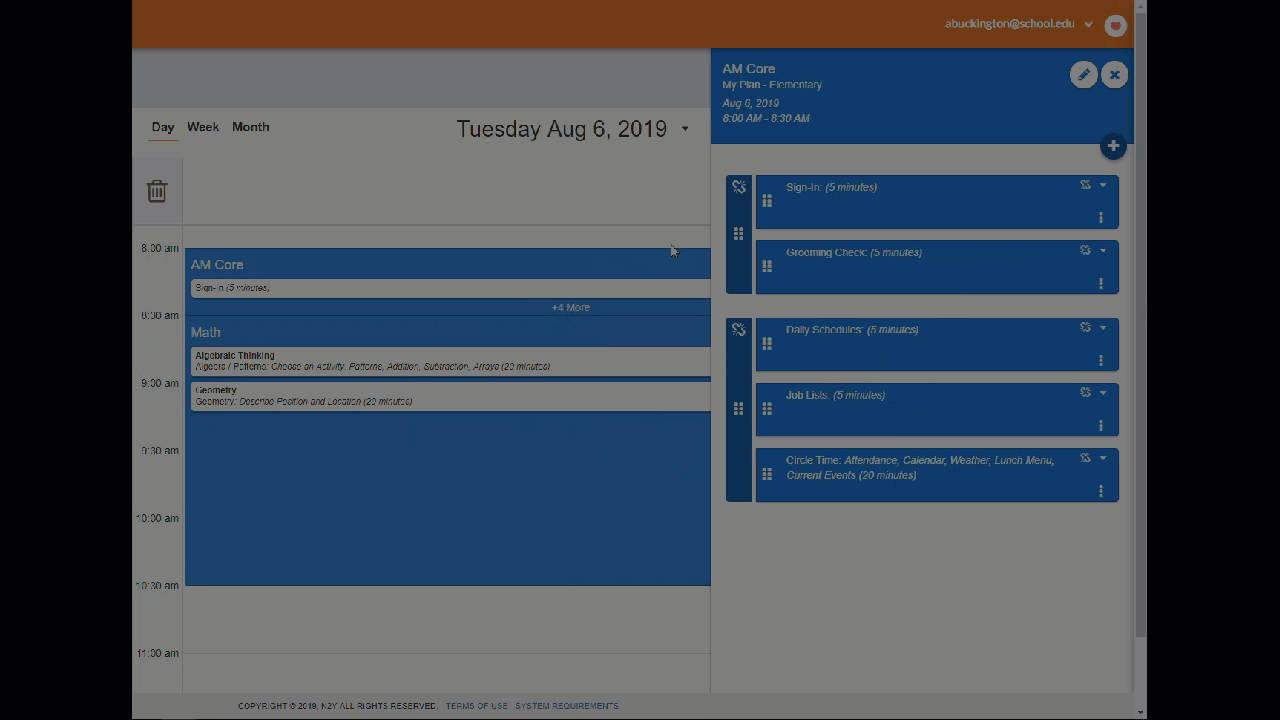 Switch to the week view to use the drag and drop handle to move content to a block later in the week.

Or use the Move icon

to select a different date and block.