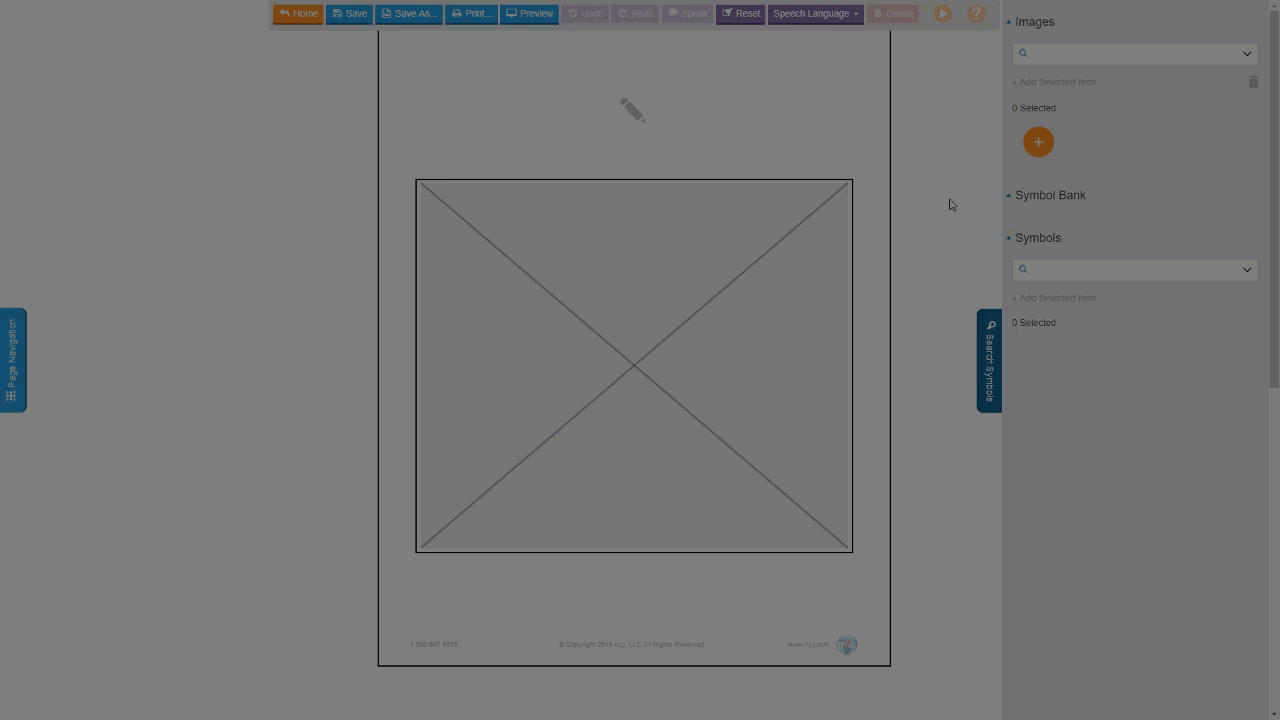 Sign in to

n2y.com

.

Use the menu to navigate to the Board Wizard in SymbolStix PRIME.

Create a board using any of the four tabs (By Activity, By Size, Custom, or By Device) with your preferences.

Select the circle with an orange plus sign under the Images heading in the right-hand menu.

Select the Choose File button to locate the image on your device.

Title, tag, and crop the preview as desired.

Select the Save button.
The image will now appear in the right-hand menu under the Images heading. You may need to search for your image if you have multiple images saved. You can now drag and drop the image as you would with any symbol from the SymbolStix PRIME library.