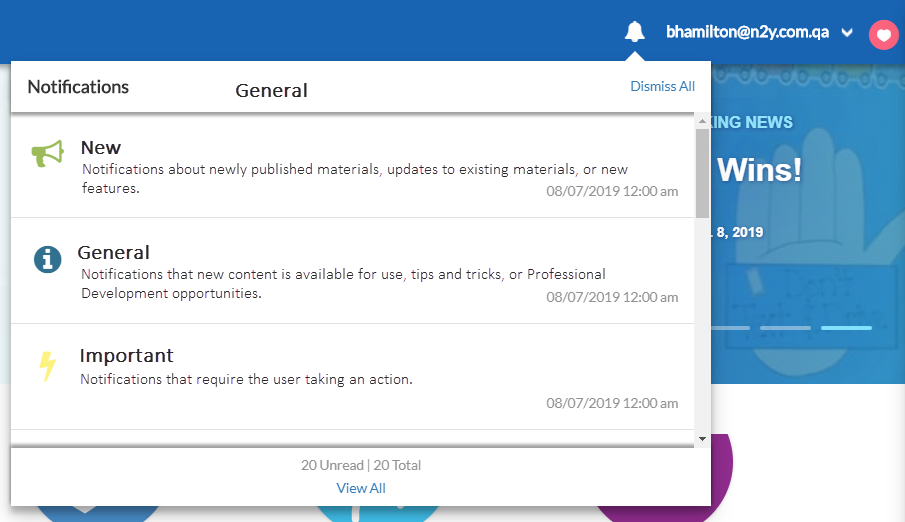 Notifications inform users on important updates related to their subscriptions. The Notifications Bell Icon will be present in the upper right-hand corner to the left of the user's email address. The number of unread notifications will be indicated in a circle next to the icon.
Notifications are delivered in three different categories:
New — Notifications about newly published materials, updates to existing materials or new features.
General — Notifications that new content is available for use, tips and tricks, or Professional Learning opportunities.
Important — Notifications that require the user taking an action.
Popular Next Steps: