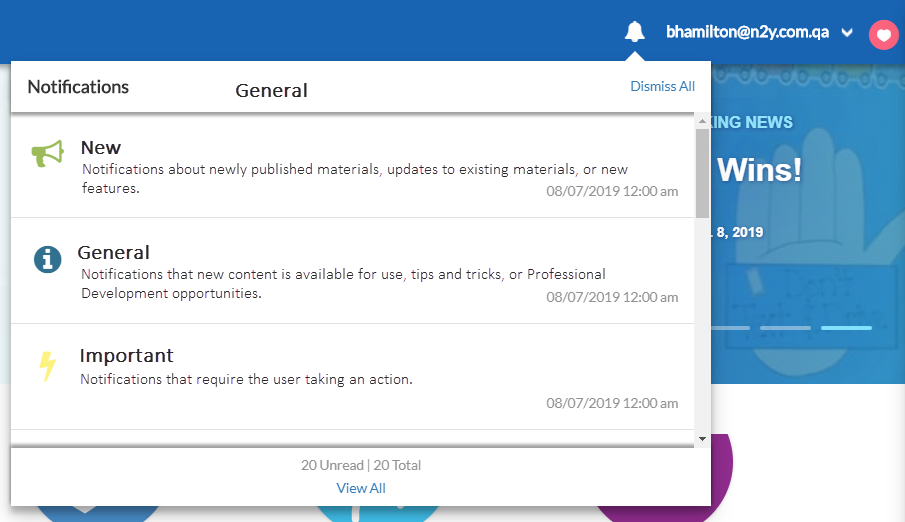 Notifications inform users on important updates related to their subscriptions. The Notifications Bell Icon will be present in the upper right-hand corner to the left of the user's email address. The number of unread notifications will be indicated in a circle next to the icon.
Notifications are delivered in three different categories:
New — Notifications about newly published materials, updates to existing materials or new features.
General — Notifications that new content is available for use, tips and tricks, or Professional Learning opportunities.
Important — Notifications that require the user taking an action.
How to view notifications:
Select the Notifications Bell Icon to open the notifications panel.

Select a new notification to read the full message.


Select "Dismiss All" to mark all notifications as read if desired.
How to review notifications:
Select the Notifications Bell Icon.

Select View All.


Use the drop-down menu by the "Sort By:" heading to sort by type, title, body, action required, date received or status.




Some notifications include guided tours which walk users through new features or functionality within their subscriptions