n2y provides the following suggested guidelines to help you get started in your implementation. Click here to download the Total Solution Step-by-Step Implementation. For each step:
When available, use the orange Help on the Spot buttons to launch guided walkthoughs or videos for each step.
Initial Setup:
Preparation:
This complimentary online orientation, integrated into your learning platform and available 24/7, is designed to support your initial implementation and efficiently train every new teacher or service provider.
Pro Tip: Submit your certificate to school leadership when complete.
Create Your Classroom Schedule
Entering your Classroom Schedule allows you to jumpstart setup for Unique Learning System and Positivity, and provide one convenient schedule to help you manage and document what occurs in your classroom.
Pro Tip: Do not forget to add times for News2you and L3 Skills on your schedule.

Pro Tip: Export Lesson Plans and submit to school leadership when complete.
Manage Students:
This basic schedule information is necessary to unlock many features within the Unique Learning System. It will also translate to other n2y solutions when applicable with no additional work.
Begin Using:
Prep & Teach: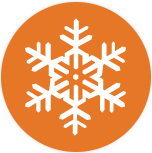 Read the Suggested Monthly Plan & Review the Lesson Plans
Learn how the Monthly Lessons are constructed and preview the lessons.
Pro-Tip: Visit the Teacher Reference Materials for additional implementation support.
Review Pre-Made Lesson Plans, Lesson at a Glance and the Suggested Weekly Plan


Resources such as the Suggested Weekly Plan and News2you Lesson Plans are provided to assist in planning and instruction.
Pro Tip: Use the Unique Curriculum document for suggested links between the weekly News2you articles and the Unique Learning System monthly topic; service providers must have a subscription to both solutions to take advantage of this connection.
Beging Using and Creating Content: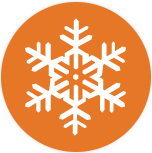 Assign Lessons in Unique Learning System
Pro Tip: View the Instructional Tips document for examples on how to use the lessons.
Review Current News2you Issue and Activities for the week
The Breaking News section is reserved for the latest news stories in the categories of World News, Sports News and Entertainment News. Class News is an interactive activity designed for classroom involvement in conjunction with the News2you weekly topic.
Create and Add Strategies to Support Behavior Goals
Strategies can be created in advance from the Strategies page in Positivity or ad hoc from a Schedule.
Pro Tip: You can modify a sample strategy to personalize it or use it as a template for a new topic.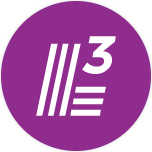 Assign Appropriate Activities in L3 Skills to Each Player
Skills practice in L3 Skills occurs in a game-like environment. In order for a Player to access a game, the game first needs to be added to the Player Dashboard.
Pro Tip: L3 Skills activities are searchable by learning activity and tag. Unique Learning System users can reference the Lesson at a Glance page for suggestions that pair with lessons.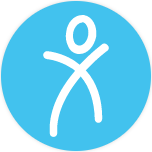 Create Activities in the Board Wizard
There are many pre-made templates that can help you quickly create activities to support your students, such as vocabulary strips, math sets, or level 1 questions.
Pro Tip: Create a Custom Board and explore advanced features that allow you to auto-generate symbols or combine symbols.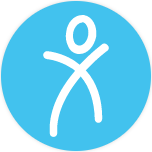 Assign Boards to Students
Assign boards to students to make them visible in Student View.
Pro Tip: Assign a Folder to a student to assign all of the Boards inside of it at once.
A Roadmap allows service providers to plan, write, execute and report on student progress toward individualized goals. To start a Roadmap, you will need to set start and end dates, area(s) of focus, and invite collaborating team members.
Pro Tip: Set your end date as the anticipated Individualized Education Program (IEP) meeting due date to receive timeline updates.

Pro Tip: Review supporting documents at the top of each page in PLAN.

Pro Tip: Navigate between PLAN and WRITE for easy reference.
Attachments