n2y provides the following suggested guidelines to help you get started in your implementation. Click here to download the Total Solution Step-by-Step Implementation. For each step:
Select the heading with the name of the step to open a helpful article from our Knowledge Base.
When available, use the orange Help on the Spot buttons to launch guided walkthoughs or videos for each step.
Use the links below to quickly navigate to where you are in your journey.

Step 1: Complete Foundations Course
Suggested Completion Week 1
This complimentary online orientation, integrated into your learning platform and available 24/7, is designed to support your initial implementation and efficiently train every new teacher or service provider.
Pro Tip: Submit your certificate to school leadership when complete.
Step 2: Add Schedule, Students & Start Recording
Suggested Completion Weeks 1-2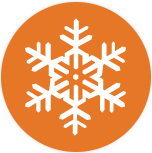 Create Your Classroom Schedule
Entering your Classroom Schedule allows you to jumpstart setup for Unique Learning System and Positivity, and provide one convenient schedule to help you manage and document what occurs in your classroom.
Pro Tip: Do not forget to add times for News-2-You and L3 Skills on your schedule.

Pro Tip: Export Lesson Plans and submit to school leadership when complete.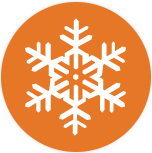 Update My Plan in the Teacher Dashboard
By utilizing the schedule you already provided, you can update your My Plan on your Teacher Dashboard. This will provide one comprehensive place to manage your day and easily automate delivery of lessons to your students in Student View.
This basic schedule information is necessary to unlock many features within the Unique Learning System. It will also translate to other n2y solutions when applicable with no additional work.
Pro Tip: Be sure not to skip steps for Student Login and seating your students during this process.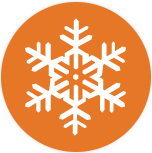 Complete Student Profiles & Start Core Behavior Profiles
The Student Profile is the entry point for the n2y GPS. It is designed to record observational information on the current abilities of unique learners.
The Core Behavior Profile is the entry point for Behavior Tracking in Positivity. Completion of the Profile provides levels of behavioral skill demonstration as well as strategy suggestions to assist in planning and support.
Pro Tip: It is recommended that profiles be completed by service providers who routinely work with the unique learner such as a parent, therapist and teacher. When completing as a team, provide copies of a blank profile beforehand so that each team member has the opportunity to consider the skills being addressed.
Start Recording Incidents and Achievements via the Class Action Panel.
Quickly documenting incidents and achievements will develop a baseline of data. This will allow you to look for patterns and identify opportunities to implement strategies.
Step 3: Customize Schedules & Student View
Suggested Completion Week 2
Customize Your Visual Schedule
Add a custom image or symbol to an Event to personalize your Class Visual Schedule.
Pro Tip: SymbolStix PRIME subscribers have access to the full SymbolStix Library to select symbols.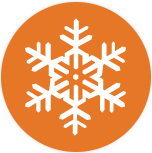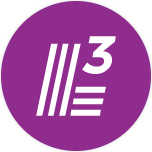 Ensure That Students Can Log In to Their Student View
The Student Login feature gives students independent access to Student View. Materials will automatically be displayed based on each student's customized settings for Unique Learning System, Positivity and L3 Skills.
Step 4: Review Key Tools for Each Solution
Suggested Completion Weeks 2-3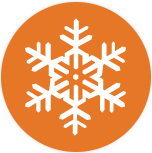 Read the Suggested Monthly Plan
Learn how the Monthly Lessons are constructed and preview the lessons.
Pro-Tip: Visit the Teacher Reference Materials for additional implementation support.
Read the Implementation Guides
The Implementation Guides provide:
A summary of the research-proven strategy or feature built into Positivity

Why it is important

How to implement it
Review Pre-Made Lesson Plans, Lesson at a Glance and the Suggested Weekly Plan


Resources such as the Suggested Weekly Plan and News-2-You Lesson Plans are provided to assist in planning and instruction.
Pro Tip: Use the Unique Curriculum document for suggested links between the weekly News-2-You articles and the Unique Learning System monthly topic; service providers must have a subscription to both solutions to take advantage of this connection.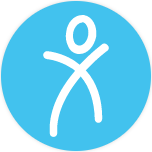 Create the Symbol Collections for Unique Learning System and News-2-You
Creating a Collection from the Unique Learning System monthly unit, or the the weekly News-2-You issue is a quick way to create materials containing symbols centralized around a specific topic.
Pro Tip: Use the Board Wizard to create a template from one of these collections in just 4 clicks!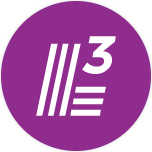 Assign Appropriate Activities in L3 Skills to Each Player
Skills practice in L3 Skills occurs in a game-like environment. In order for a Player to access a game, the game first needs to be added to the Player Dashboard.
Pro Tip: L3 Skills activities are searchable by learning activity and tag. Unique Learning System users can reference the Lesson at a Glance page for suggestions that pair with lessons.
Step 5: Deliver Activities & Strategies to Students
Suggested Completion Weeks 2-5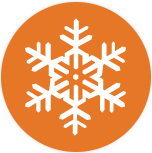 Deliver Lessons Based on Schedule
Pro Tip: View the Instructional Tips document for examples on how to use the lessons.
Deliver Scheduled and On-Demand Strategies as a Part of Your Classroom Activities
Pro Tip: You can set an incentive chart for an entire day on any schedule.
Complete Current Events Instructional Activities for the Weekly Edition
Each weekly newspaper issue is supported by a variety of enrichment activities and interactive games found in the Activity section of News-2-You. The activities aid in enhancing content understanding and provide review material to keep students engaged in their studies all week. They are provided in a differentiated format to include ALL levels of learners.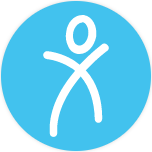 Use Templates and Tools in the Board Wizard to Make and Support Activities for Each Student
There are many pre-made templates that can help you quickly create activities to support your students, such as vocabulary strips, math sets or level 1 questions.
Pro Tip: Create a Custom board to explore advanced features that can allow you to auto-generate symbols or combine symbols.
Step 6: Deliver Assessments & Review Simple Data
Suggested Completion Weeks 2-5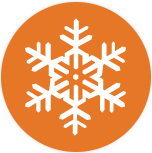 Complete Monthly Pre and Post-Test (Based on Profile Level)
Each area is graphed and displayed for the current year. The graph shows pre- and post-assessment scores for quick comparison and progression analysis. The percentage of increase is also displayed beneath each month when both the pre- and post-tests are completed.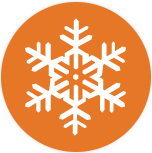 Complete Benchmark Assessment (First of 2-4 Times Per Year Recommendation)
Benchmark Assessments in Unique Learning System are modified performance tools that provide data on selected skill areas. Service providers may select the areas of assessments that are appropriate for an individual unique learner. Baseline data is generated from each assessment that can be compared to monitor growth over a period of time.
Pro Tip: The educational team should make decisions on which assessments will be the most useful for every student. It is not realistic or beneficial that a student is assessed with every Benchmark in the GPS each school year. The Benchmark Assessments are provided in a variety of areas and should be selected based on the student's current needs for assessment and instruction.
Review the Simple Data Page
View your recording progress with a quick glimpse of data on the Simple Data page.
Step 7: Review Additional Features in Each Solution
Suggested Completion Weeks 3-5
Review Breaking News & Class News
The Breaking News section is reserved for the latest news stories in the categories of World News, Sports News and Entertainment News. Class News is an interactive activity designed for classroom involvement in conjunction with the News-2-You weekly topic.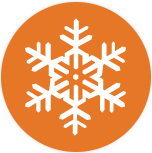 Review the Teacher Reference Materials
Visit the Teacher Reference Materials for additional implementation support.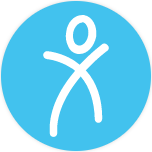 Explore New Symbols and Make New Collections
The 90,000+ dynamic, engaging and personally relevant education symbols in the SymbolStix PRIME database grows weekly! Continue to check back often to grow your personal collections of favorites.
Step 8: Analyze Data & Make Adjustments as Needed
Suggested Completion Weeks 3-5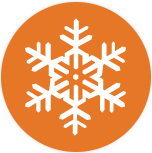 Visit Student Daily Performance
Use Student Daily Performance Data to monitor progress and make interventions as necessary prior to Assessments.
Analyze Data and make appropriate adjustments based on Reports.
Attachments