Students using devices with a camera may benefit from logging into Unique Learning System with a QR badge. The QR badge does not require a text password and can support students who need alternative login methods. A QR code will be active for 300 days and will allow a teacher to print a QR badge which includes an avatar, first name, QR code and expiration date. As with the Username + Text Password option, a QR badge can be used to log in to student.n2y.com.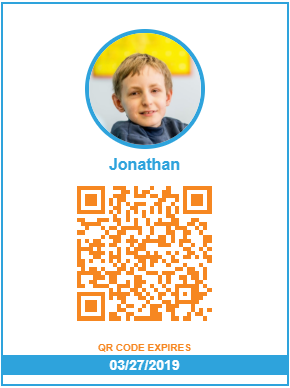 Creating a QR Badge
To create a QR Badge for a single student:
Navigate to the My Students section in My Account using the menu in the upper left-hand corner.

Select a student and choose QR Badge from Login Settings.

Select the Create New QR Badge button.

Once a badge is created, a pop-up window will display with the badge and an option to print. Print the badge to allow QR access.

Pro Tip: Each time you complete this process a new QR Badge will be generated, and previous badges will automatically be disabled. If you need multiple active copies of the same badge print them all at once.

To create QR badges for multiple students:
Select multiple students or choose Select All Owned Students to create multiple QR badges.
From Login Settings, select Create New QR Badges For Selected Students.

The pop-up window will display the badges for the selected students. Up to 4 students can be added to one page for ease of printing.

Logging in with QR Badge
Once the QR badge is created, students can log in to their personalized dashboard.
Visit n2y.com, select sign in and then select Student from the pop-up window. You can also visit student.n2y.com to log in directly.

On the login page, select the Enable QR Code Scanning button to allow QR badge login.

Hold the QR badge to the camera and position the QR code in the box on screen to login.

The student will now be able to access their Student View!