Today's Weather is an engaging interactive activity that supports conversation and choice-making surrounding the weather.
Today's Weather provides:
Quick access for a straight-forward way to start your day.

Multiple character and clothing options.

Auditory and visual aids to support discussions and conversational exchanges.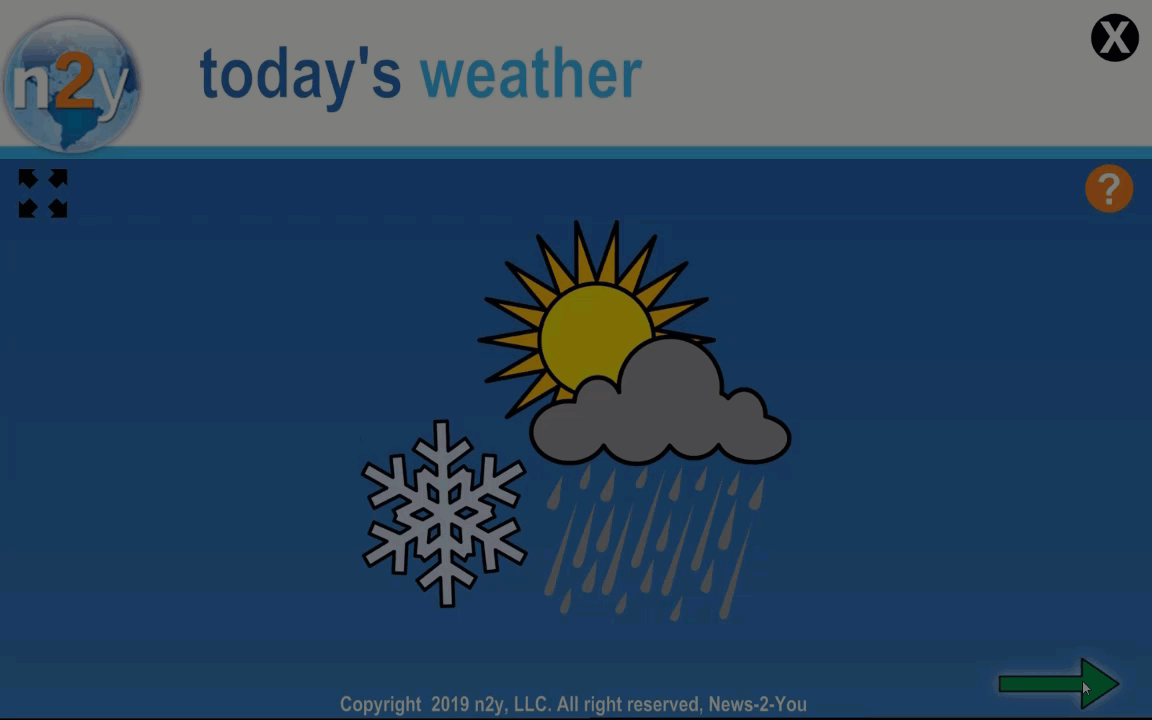 Click here to learn more information about how Today's Weather can fit into your routine.