From the SymbolStix PRIME Home page, you can browse through and create collections from our latest, recently released symbols. New symbols are added with each issue of News-2-You and by request. Easily create a new collection from the current News-2-You article or Unique Learning System unit, or from the Latest Symbols section.


Creating a Collection will allow you to organize your most frequently used and needed symbols.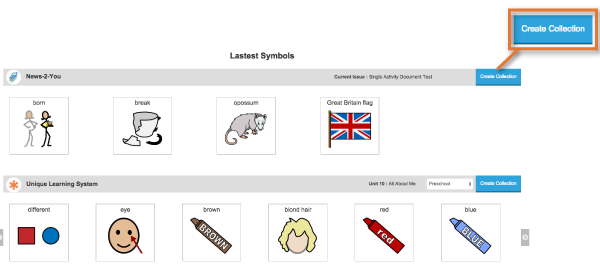 Pro Tip: Make a weekly reminder to create a collection of News-2-You symbols and a monthly reminder to make a collection of Unique Learning System symbols. The symbols that display on the home page change with the current topic for each subscription.