Your child has been assigned a username and password for access to their lessons and activities through student view. The following directions are provided so that you may support your child to log in at home.
How to Log Into Student View at Home
Visit student.n2y.com
Enter your username and password.
Select Log In.
When your student signs in, this is the landing page where they can choose what to work on: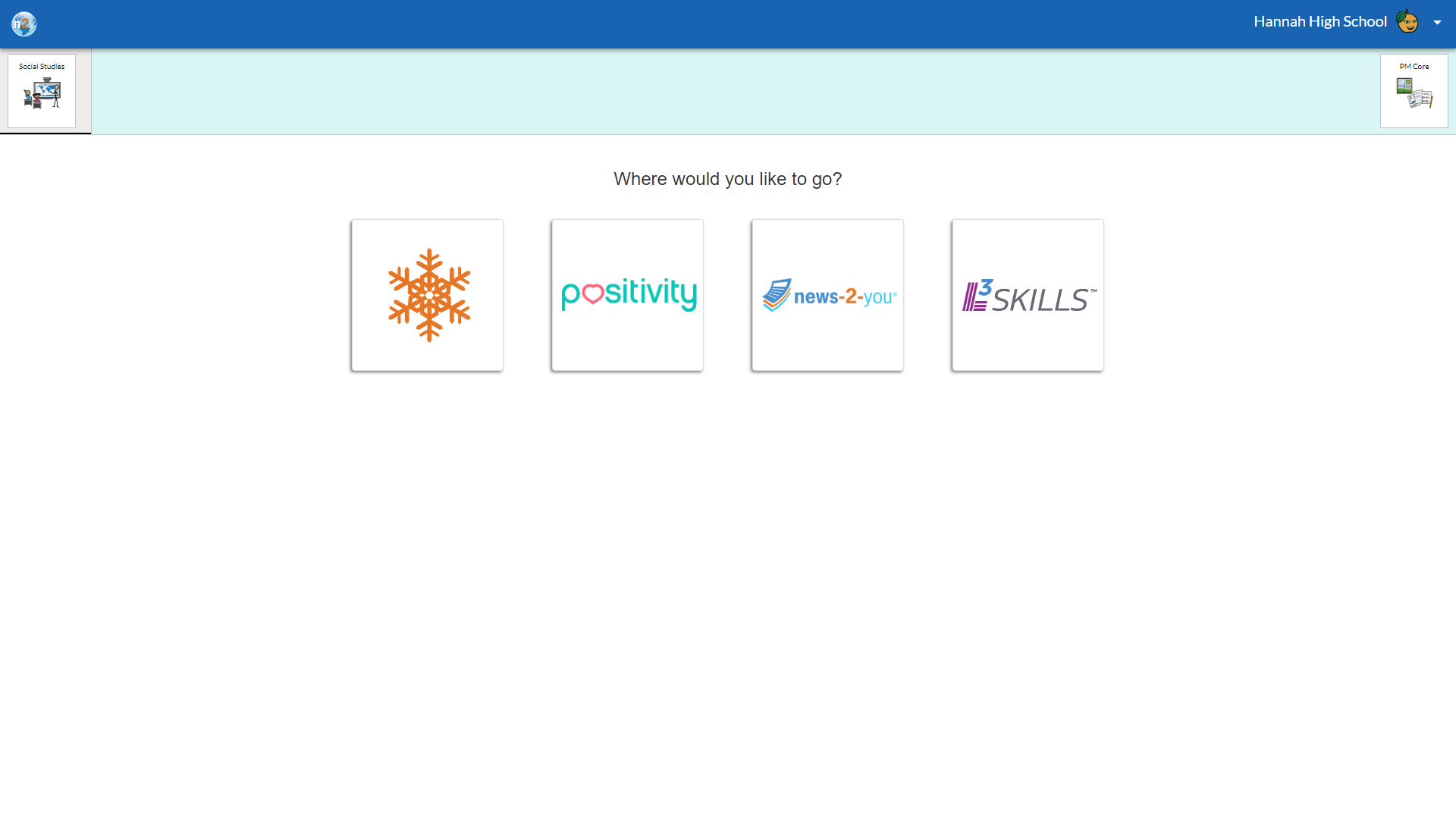 The activities available for your student have been configured by the student's teacher or service provider and is tailored to your student's learning needs. Please note that strategies we use in the classroom to manage behavior will be automatically delivered based on the time of the day to help your child maintain their routine and supports. Digital access to these solutions will allow your child to interact with the same predictable format as they would in the classroom.