After creating the My Plan, the plan content can be viewed in the Teacher Dashboard in two ways, by exporting your Lesson Plan or navigating through the "Edit Monthly Plan" tab.
Exporting Lesson Plans
By exporting the Lesson Plans, the names of the activities and the order assigned will be visible in one place. Learn more about this here.

Edit Monthly Plans
Assigned content is visible from the Edit Monthly Plans tab by navigating to the needed day and then selecting the desired content block. Once the block has been opened, you can expand the activity title to view more information on the activities assigned.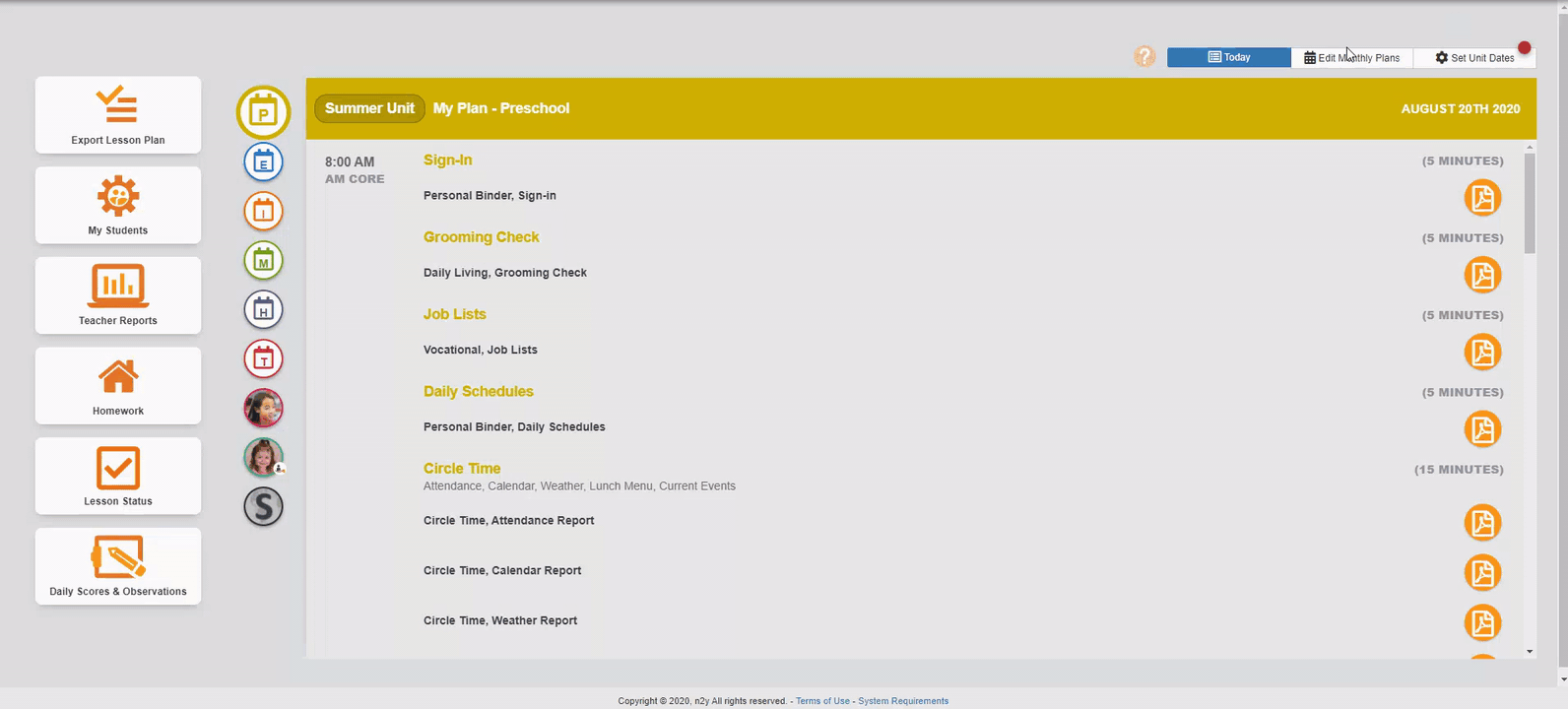 A video showing this navigation can be found here.
Learn more about the My Plan and Teacher Dashboard features here.