1. Sign in to n2y.com.
2. Select Positivity (turquoise heart) from the left-hand drop-down menu.
3. Select the menu in the upper left-hand corner.
4. Select Visual Schedules.
5. Select the desired schedule you want to customize
6. Select the desired tab (Today, Daily or Weekly).
7. From the Show drop-down menu, choose between Text Only and Text + Image.
(Optional) If you select Text + Image you can select the symbol or image that accompanies the event. To do so:
1. Select the pencil icon next to the event you wish to change.
2. Select the pencil icon in the Image box.
3. Use the Images or Symbols search box on the right-hand side to locate the desired file.
- Select the skin tone from the Skin Tone Selection Picker if needed.
4. Click and drag the file into the Image box.
5. Select the Save button.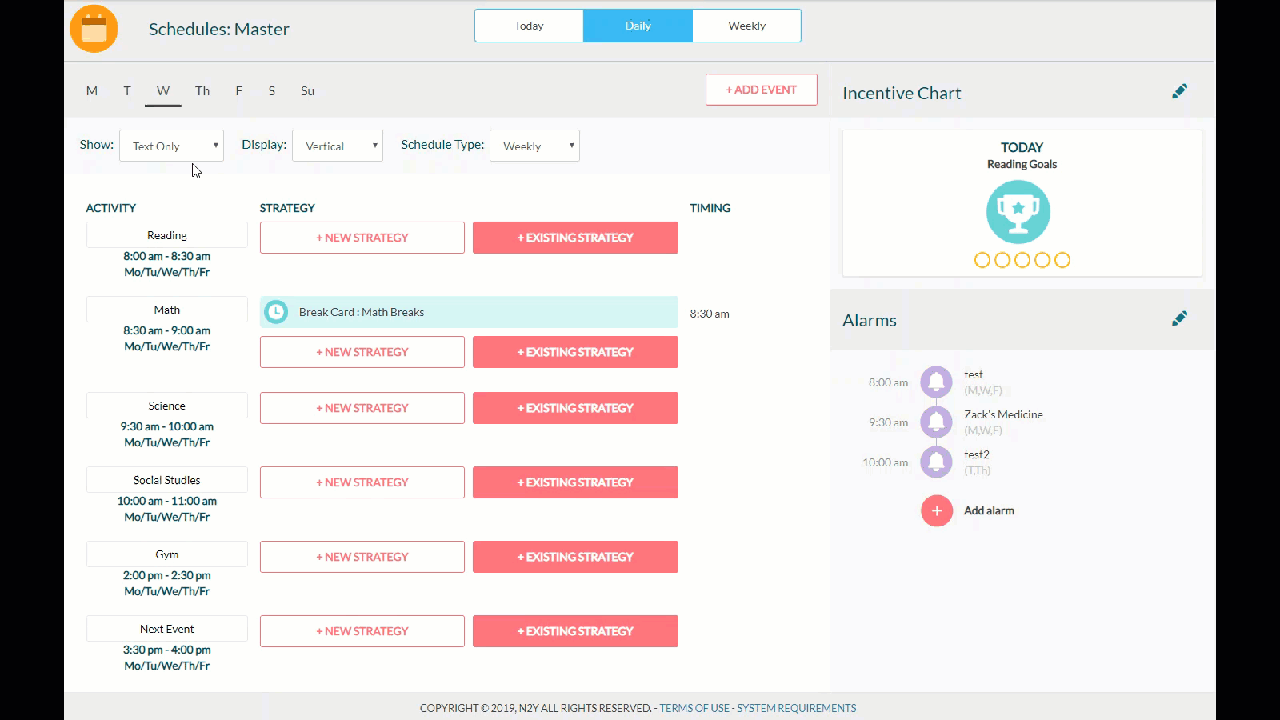 6. From the Display drop-down menu, select between Horizontal and Vertical to determine where your Class Visual Schedule will display.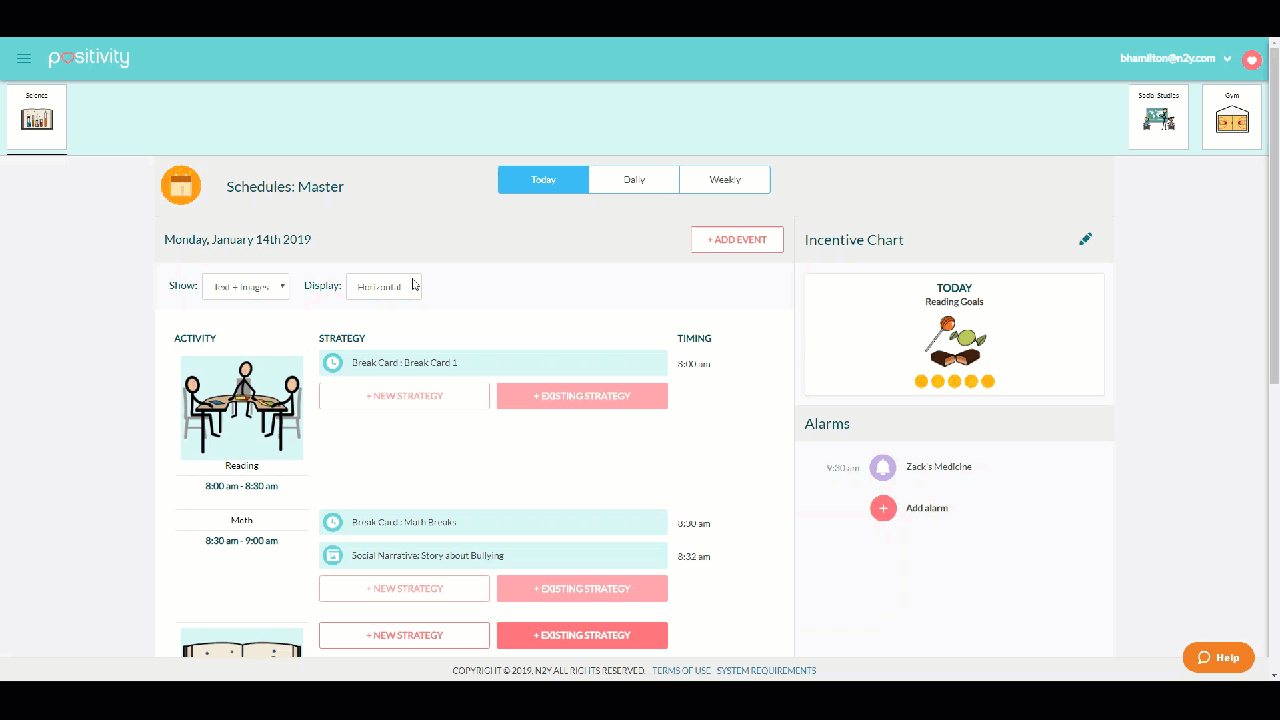 8. Select how the Visual Schedule will advance events, either Time-Based or On Demand.