Navigate to My Students under the My Account menu.

Select the Add Student button.


Select Add an Existing Student and Continue.



Type the student's name into the Add Student search box and select Search. Alternatively, select the Show All Available Students toggle to see a list of all students that are available.

Pro Tip: Try searching by student ID and nicknames.

If the searched student is available to add, select the green plus to add the student to your classroom.


Select the student's grade band if applicable.

Pro Tip: If you do not have a Unique Learning System license simply select N/A and Save.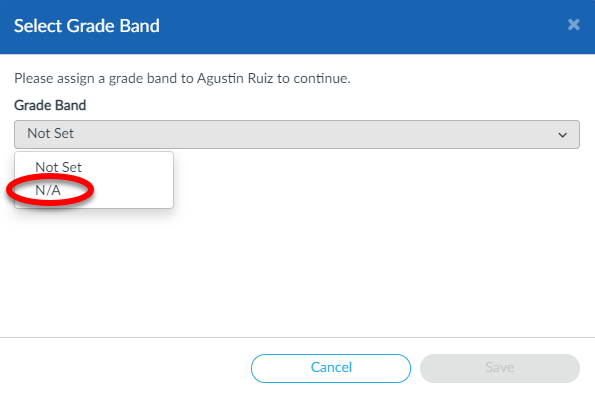 7. Seat the student in the desired solutions.
If the student is not listed as available to add, and is currently in a classroom you will need to reach out to your Administrator to resolve. Creating duplicate students will prevent your ability to collect and record clean data.