Navigate to student.n2y.com.
Pro Tip: Multiple parties can not be logged in to the n2y site on the same device at the same time. If sharing devices, ensure that the previous teacher, service provider or student has fully logged out first.
Select Enter Classroom Code.
Type in your classroom code and select Enter.
Select the student's name or avatar from the options on the right.
Enter the simplified password for that student and select Sign In.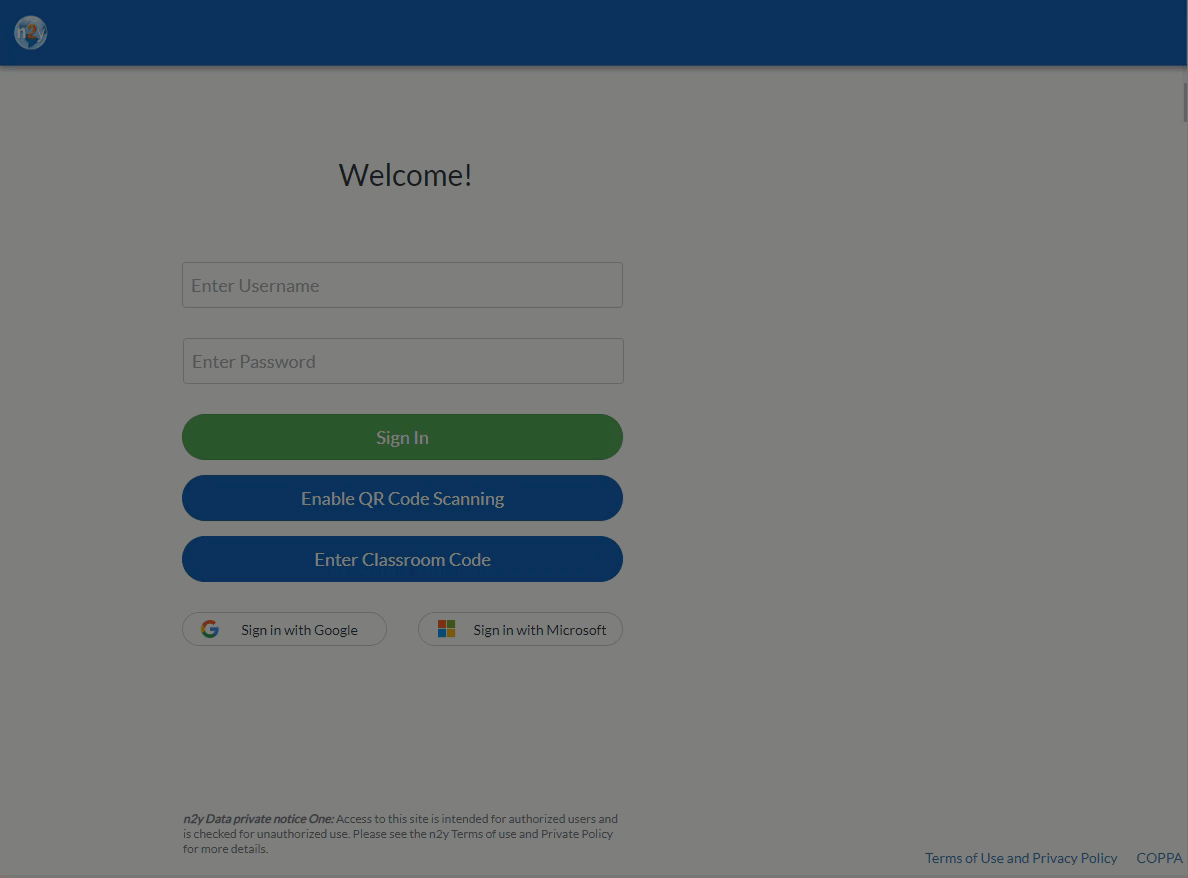 After a classroom code has been entered, it may be saved depending on your browser settings. Codes can be cleared by selecting Clear Classroom Selection if multiple classrooms are sharing the same devices.